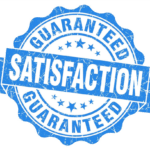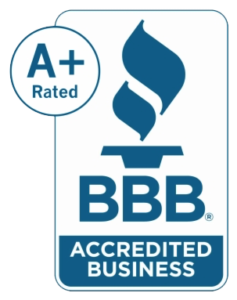 Rosario Gambino & Son Landscaping specializes in commercial snow removal throughout Chicago and the surrounding suburbs. We assist in removing snow and ice from several areas including:
- Access Roads
- Entry Ways
- Parking Lots
- Sidewalks
- And other areas where snow is not wanted.
Whether it is a simple light coating of snow or a good half-foot of snowfall that needs to be cleared-out, we handle it all. We understand the importance and urgency of removing the snow, as well as doing it accurately.
Are you a property owner, property manager or business manager? If so, then you understand the necessity of hiring a company specializing in commercial snow removal for those challenging winter days. RGS Landscaping provides snowplowing support in Chicago, Illinois and its surrounding suburbs for many clients. In addition, we also offer salt application for ice removal while preventing additional ice and snow accumulation.
Prevent your tenants, employees, and customers from the potential dangers of slippery snow and ice. From a small commercial business to a multi-family unit, RGS Landscaping can service snow removal of any size. We accommodate to each of our client's individual needs with our custom-tailored snow and ice removal packages. Our team of professionals is ready for dispatch for snow removal whenever mother nature decides to hit us with top of the line equipment, including:
- Front Loaders
- Snow Blowers
- Dump Trucks
- Pickup Trucks
- Semi Trucks
- Back Hoes
- Skid Steers
Hauling and Relocating Snow
As we go through the rough winter months the Chicago area, snow plowing services can sometimes not be enough. Many property owners and businesses start seeing snow piling and overtaking their parking as it accumulates over the winter. Mass piles of snow take over valuable space and can cause visibility issues for customers and employees. RGS Landscaping has all the essential snow hauling equipment ready and available for any necessary snow relocation in parking lots. We help various businesses and properties int he greater Chicago area with snow hauling and relocating services,
Ready for the Snow Anytime and Anywhere throughout the Chicago Area
Immediate removal of snow and ice around your property is crucial to the operation of your business. During the winter months, we are continuously monitoring the weather and have a snow plow operation that is ready 24/7. You can be rest assured that your facility will be safe and accessible with our attentiveness and punctuality. Our goal is to keep your business open and safe from the risks of winter weather for your customers and staff.
We know how difficult it is to manage a site during a snow event and how limited your time is. Through site inspections by management and our operations team, you can be confident that we will monitor your site and make you aware of any problems during any snow event. Whether it's a blizzard or a light snowfall, early in the day or late at night, a weekend or a weekday – You can trust that RGS Landscaping will be there. Our proven record of showing up when our customers most need us while also minimizing their risk and liability has enabled us to have long-term relationships with our customers.
Contact the Commercial Snowplow Professionals Today
Rosario Gambino & Son Chicago IL Landscaping has been providing snowplow and ice removal services since 1991. With over 25 years of experience, we've earned a reputation as one of the most reliable and efficient companies for snow removal in the greater Chicago area. We're the ideal contractor for commercial snowplow and ice removal.
We provide snowplow services throughout the Greater Chicago area, including:
Arlington Heights, Mount Prospect, Des Plaines, Niles, Park Ridge, Morton Grove, Edison Park, Norridge, Downers Grove, Elmhurst, Oak Brook, & more.
If you need commercial snow removal,
look no further than Rosario Gambino & Son Landscaping.
Call us today at (630) 766-4113
for a Free Consultation!