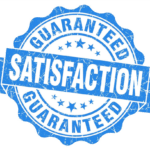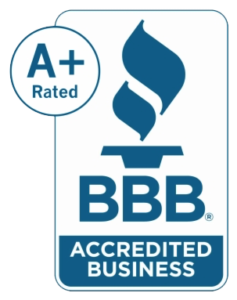 Everyone wishes for a lush green and healthy lawn, although very few of us have the time and means necessary to achieve it. Are you currently not happy with your lawn that leaves you wanting more? If so, it is time to discover lawn care the Rosario Gambino & Son Landscaping way! Our Personalized Lawn Care landscaping services program provides you with the vibrant and rich lawn you've been hoping for!
Professional Lawn Care Services in the Greater Chicago Illinois Area
Get the healthy and vivid green lawn you've always wished for! We offer personalized lawn care plans to our customers that will provide you a landscape you'll be proud to showcase to your neighbors.
With our Personalized Lawn Care program we provide Property Evaluations along with an Unsurpassed Customer Experience. We want you to love your outdoor landscape and be proud of it, while having the process to be enjoyable as well!
Our Personalized Lawn Care Services include:
- Property Evaluations
- Aeration & Seeding
- Grub Control
- and More!
The Unsurpassed Customer Experience
When you select Rosario Gambino & Son Landscaping to look after your lawn care needs, you will enjoy the Unsurpassed Customer Experience. Our goal is to always provide you with the best service in the industry. The RGS Landscaping team is dedicated to doing everything possible to exceed your expectations every time. Our promise to you is that we will:
- Prior to applying any treatment, we will thoroughly perform a property inspection of your lawn and trees.
- We will treat by hand all weeds along curbs, bed edges, sidewalks, and in the hard-to-reach areas.
- Complete each service to the best of our capability.
A Team of Experts to Deliver You the Best Results Possible
Sure, anybody can do basic lawn care. However, only the expertly trained specialists at RGS Landscaping can provide you with the healthy and vibrant green yard that you've been envisioning. Our team of experts are trained to pinpoint problems in your lawn. From there, they will create a custom-tailored solution that is best fitting for you. Finally, we will carefully complete every solution, giving you a lawn that your neighbors will envy!
We provide lawn maintenance as well as commercial and residential landscape design services throughout the Greater Chicago area. This includes Mount Prospect, Arlington Heights, Downers Grove, Rolling Meadows, Des Plaines, Park Ridge, Morton Grove, Glenview, Edison Park, Norridge & More!
Call the lawn care experts at
Rosario Gambino & Son Landscaping
by dialing (630) 766-4113 today!