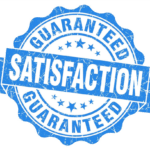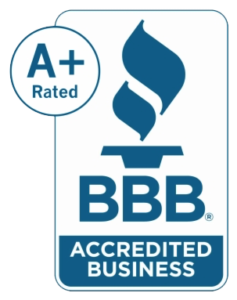 Even the greatest landscapes that are professionally designed and installed need a little Tender Loving Care. This is so they can achieve their best potential and uphold their beauty. We will provide your landscape with the care and attention it needs at the appropriate times. Our landscaping services and maintenance experts of the Greater Chicago Area help design a landscape that is not only stunning, but also healthy and prosperous. In addition, our Northern Chicago IL landscaping maintenance services are an investment that keeps you prosperous too, by increasing your property value.
Rosario Gambino & Son Landscaping offers several types of property maintenance services, including:
Weekly Lawn Mowing.
All-Year-Around Monitoring.
Annual Flower Planting and Care.
Lawn Aeration.
Chemical Applications.
Power Raking.
Flower Bed Maintenance.
Sprinkler Irrigation Installation and Winterization.
Irrigation Checkups and Water Conservation.
Irrigation Repairs.
Spring and Fall Clean Up.
Shrub and Tree Pruning.
Tree and Stump Removal.
Trimming of Bushes and Shrubs.
Weed Control & Fertilizer with Five Applications.
Grub Control.
Landscaping Services & Maintenance That You Will Absolutely Love
Our individualized approach makes it easy and worry- free to have a lush green and healthy garden & landscape. You don't have to hire several companies anymore or spend your weekends working to upkeep your property by yourself. Here are just a few reasons you are going to absolutely love how we maintain your property's landscape:
An Individualized Service Plan
Our landscape maintenance services are structured to meet your needs and your budget. This includes providing weekly services along with a detailed garden and landscape care program. We specifically design our maintenance plans around you where we allow you to build a package that meets the needs of your property, your budget and your lifestyle.
Customizing Payment Plans
We offer easy to maintain payment schedules through equal monthly installments for regularly scheduled landscape maintenance plans. Lastly, you have the choice of posting your payment, using any major credit card, by check or cash as options.
A La Carte Care Service Options
When the inevitable happens or life merely interferes with the best intentions, we present to you the option of our A La Carte Landscaping Services. RGS Landscaping has got your back with our diverse landscaping services. This includes landscaping design, lawn mowing, planting your spring or fall flowers, routine maintenance, preparing your outdoor space for a special event or a project management customization.
Satisfaction Guaranteed
We are so sure you are going to love the landscape services provided by our team of expert landscapers, garden management specialists and dedicated enhancement crew that all our work is backed by an unmatched satisfaction guarantee.
A Landscaping Maintenance Company with Experience
RGS Landscaping has been providing premier landscape maintenance services for over 25 years. We work with, both, residential and commercial landscaping customers throughout the greater Chicago Illinois area.
RGS Landscaping provides landscaping services, maintenance, lawn mowing, trimming, edging, and leaf removal throughout the Northern Chicago suburbs. We service Schiller Park, Melrose Park, Rolling Meadows, Park Ridge, Arlington Heights, Mount Prospect, Elmhurst, Downers Grove, Addison, Itasca, Franklin Park, River Grove, and more!