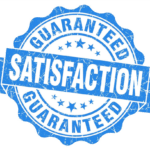 The human eye is constantly drawn to the flow of color. We can design your property's front entrance or signage beds to make a great first impression. In combination with the right lighting, stunning beds can make a statement any time of the day. Seasonal landscaping with efficient doorway plantings offer a welcoming entryway for all to enjoy. Picture the refreshing impact these plantings can make day after day on your guests, clients, and/or tenant's employees.
Want to keep your property's landscape in line with all seasons? Call our professionals at (630) 766-4113 today!
Beauty For Your Property All-Year-Around
The challenge with a lot of plants is that they look their best at only certain months of the year. RGS Landscaping has the knowledge and insight to keep your property looking colorful and lively all-year-around. Our team of seasonal landscaping experts has over 25 years of experience in professional landscaping, allowing us to design picture-perfect landscapes.
We achieve this by planting flowers and shrubberies in the months in which they flourish, organizing your landscape throughout the year. The outside of your property will look vibrant and unique in every season, making you proud to show off its curb appeal. We are a highly trusted residential and commercial landscape contractor serving throughout the Chicago area. By working with Rosario Gambino & Son Landscaping, you can count on us to deliver results of the highest standards.
Our seasonal color services include the following benefits:
- Garden Bed Installation.
- Garden Bed Maintenance.
- Weed Prevention and Control.
Offering Lawn Care Throughout The Year
In addition to maintaining the right colors and plants in your garden bed, we can also ensure that your lawn is ready for the changing of weather and seasons. This can help your property's lawn and landscape stay beautiful all year round! Visit our lawn care services page to learn more.
Contact the Seasonal Color Landscaping Experts Today
We provide seasonal color landscaping services throughout the Greater Chicago area, including: Arlington Heights, Bucktown, Downers Grove, Elmhurst, Mount Prospect, Norridge, Harwood Heights, Oak Brook, Park Ridge, Wicker Park, Wrigleyville & more. As we service throughout the Chicagoland area, we are never too far away to take care of your needs!
Call Rosario Gambino & Son Landscaping today
at (630) 766-4113 for more information
or for a Free Consultation!