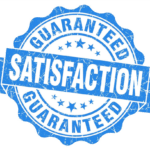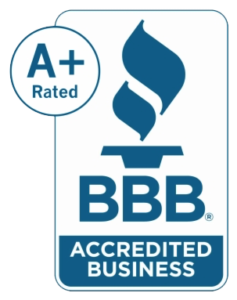 Greater Chicago, IL Landscaping Design Contractor
Franklin Park, Illinois is the home to Rosario Gambino & Son Landscaping. For over 25 years, RGS Landscaping has been beautifying Greater Chicago Area, including Arlington Heights, Mount Prospect, Park Ridge, Elmhurst and Downers Grove, one property at a time, commercial and residential alike. However, when researching local landscaping companies, there is more to consider than just the beauty. It's about designing an addition to your place that improves the value to your property as well as your life. We design and build a wide assortment of outdoor living spaces and natural areas. These outdoor elements are an addition of your home, lifestyle and personal tastes.
Services Include:
Annual Gardens
Container Gardens
Contemporary Designs
Irrigation Designs
Lighting Designs
Modern Designs
Natural Designs
Outdoor Patios / Kitchens
Pathways
Perennial Gardens
Retaining Walls
Traditional Designs
Vegetable Gardens
Fire Features
We have a unique approach bringing the outside version to the way you live inside of your home. Our full staff of innovative designers and professional planners will walk you through the entire process to achieve your personal needs and goals. We'll keep you updated from start to finish, ensuring your complete satisfaction every step of the way.
Landscaping Design Services
At Rosario Gambino & Son Landscaping, we stand behind to providing you High Quality services with Reliability, bringing you a Peace of Mind. We guarantee that at each phase of your project, you will receive the highest level of customer service as well as:
Our Very Best Work, continually backed with our 1-Year Plant and 2-Year Hardscape Warranty
Outstanding Workmanship by Skilled Landscapers
Expert Professional Designers.
Working with an Expert Landscape Designer.
Researching for local landscaping companies? You're in luck! We offer a wide range of landscaping services in many towns throughout Northeast Illinois (Greater Chicago Area) such as: Des Plaines, Arlington Heights, Park Ridge, Itasca, Wood Dale, Addison, Oak Brook, Elmhurst, and many more.
Our Portfolio of Design & Installation Projects
You might be wondering, what exactly is landscaping? Many people automatically think oh, "some flowers over here, and place a tree over there." Professional local landscaping companies, like RGS Landscaping, believe it is so much more that just that. Effective landscaping combines the elements of arrangement and purpose, beauty plus usefulness as one. To us, your front/backyard is more than just a front/backyard. It is a welcoming extension of your home, your lifestyle, and your personal tastes. We encourage you to:
Think of your driveway as the welcome mat in your home and re-imagine it in long-lasting, stunning brick pavers.
Visualize outside a simple barbecue pit to the possibility of an outdoor kitchen.
Picture the idea of entertaining guests on your patio, the same way as you would in your family room.
Envision a setting outside your house that combines arrangement, purpose, beauty plus usefulness – All within your own front/backyard.
We invite you to take a look at our completed back and front yard landscaping pictures and be inspired with your own landscaping project in mind. We hope that you will contact us for a free no obligation consultation, where we will take a look at your property and give you additional design ideas!