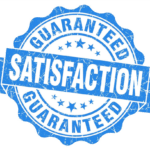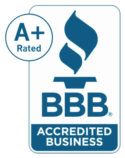 When property owners forget to take care of their flower-beds and shrubbery, generally problems arise pretty fast. These issues can range from:
- Compacted Soil
- Sloppy Edges
- Weed Growth
- Wilted Plants
The professionals at Rosario Gambino & Son Landscaping can provide the upkeep that you flowerbeds and plant need and ensure that they remain nourished. Our flower-bed maintenance services are perfect for property owners struggling to find time for the proper upkeep, but still wanting to enjoy the beauty of their landscape. 
Flower Bed Design & Maintenance Services That We Provide Include:
- Covers and Wrapping
- Cultivating
- Dead-Heading
- Dividing and Transplanting
- Edging
- Fertilizing
- Bulk Mulch Installation
- Planting
- Pruning
- Soil Amendment
- Spring and Fall Cleanups
- Thinning Out and Removals
- Weeding
Landscaping and Lawn Care Services Throughout the Chicago Illinois Area
Our team of professional landscaping and lawn care specialists provide thorough services for commercial and residential customers. We can assist in keeping the landscaping to your property beautiful during the hot summer days, cool of fall and winter, and the blooming months of spring. Each one of our services that we offer has been designed with our customers in mind. This includes our flower-bed care and maintenance services. Our specialists are highly trained, reliable and professional. Having over 25 years of experience, we will keep your property's plant and flower-beds vibrant and healthy. With our regular care and maintenance program, you can start enjoying your gorgeous landscape!
We provide services for flower bed care throughout the Greater Chicago area, including:
Albany Park, Arlington Heights, Bucktown, Downers Grove, Elmhurst, Logan Square, Mount Prospect, Norridge, Oak Brook, Park Ridge, Wicker Park, Wrigleyville & more. As we service throughout the Chicagoland area, we are never too far away to take care of your needs!
Keep your flowers looking their best.
Call Rosario Gambino & Son Landscaping today
at (630) 766-4113 for a Free Consultation!