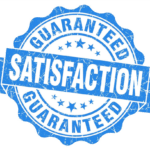 Your home should bring inspiration and a feeling of appreciation whenever you look at it, especially from the outside!
Currently, you might not be feeling this way with your home's current features. Rosario Gambino & Son Landscaping, an Illinois brick paving contractor, can help you with that, as we offer custom services throughout the northern Chicago Illinois suburbs. Are you are looking to enhance your walking pathways? Perhaps you are wanting a blazing fire pit area to relax during your summer and fall evenings. We can handle any project and will develop the best approach to find the right solution for you!
With over 25 years in business, you can be assured that we will handle every phase of the process.
How Do You Benefit?
Chicago brick paving continues to become a popular choice for Chicago IL landscaping because it is an attractive, easy and less expensive way to add to the exterior of your home. With brick pavers, you can create a distinct and classic look to any project inside or outside the home. Brick pavers are sure to turn you home into a masterpiece!
Walkways can drastically improve your home's curb appeal, and is sure to make a unforgettable impression on visitors. They can be custom-built to fit in with the style and landscaping of your home so you're left with a consistent look. Custom walkways also enhance the flow of your outdoor area, as they can tie-in to entryways, driveways, patios and other sections of the home.
Patios can function as beautiful additions to your living spaces. Likewise, they drastically increase the socializing and entertainment potential in your home. Hosting parties, holding barbeques, or telling stories by the fire, the possibilities will be endless in your new eye-catching and workable area! Not only does this affect you positively, but it also affects the overall value of your home.
You cannot place a fixed price on the financial value that well-designed, practical walkways and patios bring to a prospective sale of property, as they immediately leave favorable impressions for likely buyers.
Best of all, these architectural improvements are designed to be sustainable and easy to maintain. In turn, you can enjoy these enhancements without worrying about cleaning and repairs.
Chicago Brick Paving Contractor Services
Over 25 years ago, we started as a small landscaping maintenance company, but now we have expanded to offer a wide-range of services to accommodate any request, big or small. When you choose to work with RGS Landscaping, you'll receive sales support, thorough planning and design, elaborate inspections and full installation services.
Here are the brick paving services that we offer:
Custom Patios
We'll be working with you to fully familiarize the perfect patio that you envision. With our expertise, we will help you bring your dreams to fruition. The process will begin by laying the foundation, then pack it down with sand and gravel, and place every brick with precision.
Paver Walkways
Paver walkways improve a home's feasibility and curb appeal. They are particularly popular as a lead-up to the front door from the sidewalk of the home. Likewise, we can install them around the perimeter of your home providing a clear walking lane, connecting the front and back yards. Walkways are also beneficial with lawn maintenance, as it prevents people from frequently crushing the grass. It also keeps everybody safe as it lessens the chances of falling due to sudden changes in level. Available in an amazing array of colors, patterns and textures – brick paving materials are all incredibly versatile.
Pool Decks & Spas
When properly built, pool decks can improve the safety of your pool area significantly, providing you with a better peace of mind. In addition, a deck around the pool makes the spaces more appealing. In turn, this increases the value of the property and provides you with a fantastic space to sunbathe, socialize, barbecue and much more.
Driveways
With our borders and other front yard landscaping services, you can give your driveway some much-needed improvements. You can create a perfect transition into your other walkways while attracting to the eye with shrubs, perennial flowers, and evergreens that are custom-selected. These can be created using a variety of stones, bricks, and other assorted hard surfaces.
At RGS Landscaping, we have more than 25 years of experience constructing durable, high-quality, and long-lasting brick paving services of the northern Chicago suburbs, and are ready to help you!
Choose RGS Landscaping for Your Next Project
When you select RGS Landscaping as your Chicago brick paving contractor, you gain a friendly and caring company who wants to help in every way we can. Our team travels throughout the greater Chicago area to complete projects. From Elmhurst to Arlington Heights to Logan Square, having years of experience gives us unique insights into the local area. We use this one-of-a-kind knowledge to deliver results that are second to none. Contact us today for your complimentary consultation.
We service Des Plaines, Niles, Elmhurst, Oak Brook, Itasca, Wood Dale, Bensenville, Rosemont, Melrose Park, Glenview, Logan Square, Lakeview and more!
Call Rosario Gambino & Son Landscaping today at (630) 766-4113 for more information or for a Free Consultation!